You SERVED us.

Now let us SERVE you

.
Vet Ally helps veterans access benefits they've earned for their service.
How do I know if I'm eligible?
The VA pension was created to help veterans cover living, medical, and other expenses. Aid and Attendance (A&A) is a special or enhanced monthly pension for veterans or their surviving spouses. The pension is designed to offset costs for health, wellness, and additional daily needs.
You may be eligible if you meet one or more of the criteria on the list below:
You are at least 65

You served at least one day during wartime

You have at least 90 days of active service before 1980 or at least 24 months after September 7, 1980

Your net worth (not including your primary residence) does not exceed $150,538

You require assistance to perform daily activities, such as bathing, dressing, toileting, taking medication, etc.

You are a patient in a nursing home or assisted living facility due to physical and/or mental incapacities

You experience visual impairments that impact your daily life, such as corrected visual acuity under 5/200 or concentric contraction of five degrees or less
You served your country. You made sacrifices for our freedom.
That's why the VA has created a veterans pension fund that supplements your income to assist with healthcare required after age 65.
Simply put, these are your benefits. You've earned them through your service.
Watch this video to learn more about the veterans pension and how it can supplement medical, housing, and other costs.
How Can Veterans Ally Help Me?
We do more than connect you to your veterans pension. Visit our Resources page to access other helpful resources for veterans, surviving spouses, and family members.
Everything you need to know about the VA pension
How do I know if I'm eligible?
The Aid and Attendance (A&A) program is part of a veterans pension earned through service to the United States.
The program is designed to provide financial benefits to veterans or their surviving spouses who need help performing daily activities. These benefits can also be used for monthly costs associated with short- and long-term care facilities.
In order to qualify for your Aid and Attendance benefit, you must already have a VA pension and meet one or more of the following:
You need help with daily living activities such as bathing, eating, and/or dressing;
or
you are a patient in a long-term care facility for a disability that causes the loss of mental or physical abilities;
or
you struggle with limited eyesight.
It takes veterans about 4–6 months to apply and start receiving their VA pension. The good news is that pension payments are backdated to the application date, so you'll often receive several months back pay when the pension goes through.
Below is the step-by-step process on what to expect when applying for your VA benefits.
Contact us today to get matched with someone on our team that will help you collect documents, meet deadlines, and file your application to access your veterans pension.
Accessing your veterans pension requires proof of the following: service, medical documentation, identity, income, and assets. Your account representative at Veterans Ally will help you organize and file these documents every step of the way, ensuring that your application is complete.
At Veterans Ally, we will file the documents on your behalf and keep you updated throughout the process so that you don't have to worry about cumbersome or lost paperwork.
After about 4–6 months, you'll be able to access your veterans pension directly from your bank account. We'll get the direct deposit and any other final details worked out for you. If you live in an assisted living facility or nursing home, we'll coordinate on your behalf to make sure your payments are submitted on time.
Curious to see what other benefits you may be eligible for? If you have questions, concerns, or are simply looking for more available resources available, visit our Resources page to learn more.
Let us connect you to your veterans pension to help cover medical, daily living, and assisted living costs.
These benefits are your right.
Veterans Ally is committed to helping veterans like you access the benefits you've earned to help pay for healthcare and care facilities.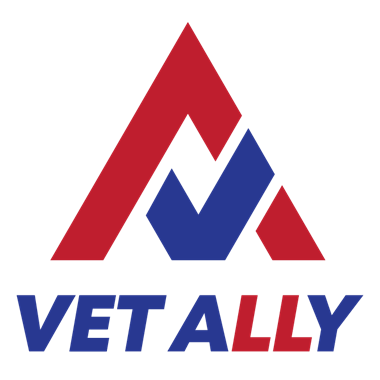 77 Sugar Creek Center Blvd.

Suite 600

Sugar Land, TX 77478
No Attorney Client Relationship Without Signed Agreement
Viewing this website does not form an attorney/client relationship between you and the attorneys of Vet Ally Law Firm, PLLC. No attorney/client relationship occurs unless and until you sign an agreement confirming the nature and scope of representation.
Not Legal Advice
This website is for informational purposes only and does not contain legal advice. Please do not act or refrain from acting based on anything you read on this site.
No Warranty
Vet Ally makes no warranties or representations of any kind concerning any information made available on or through this Website. The content of this website is provided only as general information and may not reflect the most current legal developments. Vet Ally expressly disclaims all liability with respect to actions taken or not taken based upon such information or with respect to any errors or omissions in such information.
Confidentiality
No website is entirely secure, so please be cautious about information provided through the contact form or email. Do not assume confidentiality exists in anything you send through this website or email, until an attorney/client relationship is formed through completion of a fee agreement.
Advertising
Attorney websites, such as this one, are considered attorney advertising. Terry Dunken is the attorney responsible for the content of this website.
Past Results Are Not a Guarantee of Future Results
No prior result in a case guarantees a future result that is the same. Each case we handle is individual with different facts and therefore every case is different. We cannot guarantee any specific result in your case.
Ethical Rules
This page is meant to comply with all the Texas Disciplinary Rules of Professional Conduct. The attorneys of Vet Ally are licensed in Texas. Please see individual biographies for each attorney for more information.
To view our complete privacy policy, please click here.