Helping you access your veterans pension is just one of the ways that Veterans Ally connects veterans to their benefits.
Determine eligibility, learn about additional programs, and stay up to date on US government proceedings that could affect you.
Partnering with veterans & their families to access the benefits they've earned
The veterans monthly pension can provide $1,200–$1,800 per month in additional income to your existing Social Security, pension, and/or disability funding.
Medical care, assisted living facilities, and other assistance that you may require can draw heavily on your savings or even your family's income. Learn more about how the veterans pension can help with these costs.
The veterans pension helps more than just veterans that served in active duty; benefits for surviving spouses can also be collected.
Learn how Veterans Ally can help connect veterans and their families to their pension and help pay for medical and living expenses.
What is Aid & Attendance?
Eligibility for enhanced or special monthly pension: Aid & Attendance
The Aid and Attendance (A&A) program is part of a veterans pension earned through service to the United States.
The program is designed to provide financial benefits to veterans or their surviving spouses who need help performing daily activities. The benefit can also be used for monthly costs associated with short- and long-term care facilities.
Aid and Attendance is part of the Veterans Pension program that connects veterans and their surviving spouses with earned funding to pay for certain medical and disability care.
That's why Veterans Ally was founded: to assist veterans and their surviving spouses in accessing the benefits they've earned throughout their service in the US military.
When Nancy's husband, a retired veteran, passed away, Nancy was able to count on the veterans pension he had earned to pay her mortgage and cover medical costs.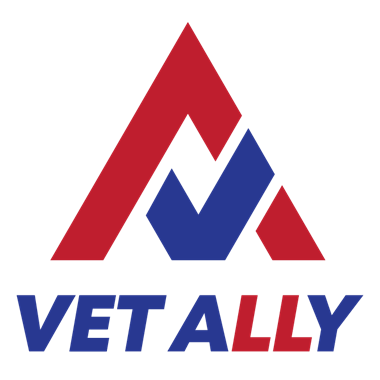 77 Sugar Creek Center Blvd.

Suite 600

Sugar Land, TX 77478
No Attorney Client Relationship Without Signed Agreement
Viewing this website does not form an attorney/client relationship between you and the attorneys of Vet Ally Law Firm, PLLC. No attorney/client relationship occurs unless and until you sign an agreement confirming the nature and scope of representation.
Not Legal Advice
This website is for informational purposes only and does not contain legal advice. Please do not act or refrain from acting based on anything you read on this site.
No Warranty
Vet Ally makes no warranties or representations of any kind concerning any information made available on or through this Website. The content of this website is provided only as general information and may not reflect the most current legal developments. Vet Ally expressly disclaims all liability with respect to actions taken or not taken based upon such information or with respect to any errors or omissions in such information.
Confidentiality
No website is entirely secure, so please be cautious about information provided through the contact form or email. Do not assume confidentiality exists in anything you send through this website or email, until an attorney/client relationship is formed through completion of a fee agreement.
Advertising
Attorney websites, such as this one, are considered attorney advertising. Terry Dunken is the attorney responsible for the content of this website.
Past Results Are Not a Guarantee of Future Results
No prior result in a case guarantees a future result that is the same. Each case we handle is individual with different facts and therefore every case is different. We cannot guarantee any specific result in your case.
Ethical Rules
This page is meant to comply with all the Texas Disciplinary Rules of Professional Conduct. The attorneys of Vet Ally are licensed in Texas. Please see individual biographies for each attorney for more information.
To view our complete privacy policy, please click here.