Aid and Attendance (A&A) Eligibility
Aid and Attendance is part of the Veterans Pension program that connects veterans and their surviving spouses with earned funding to pay for certain medical and disability care.
While these benefits are accessible through the Department of Veterans Affairs, the process can be long and complicated without someone advocating for you. That's why Veterans Ally was founded: to assist veterans and their surviving spouses in accessing the benefits they've earned throughout their service in the US military.
You can use the criteria below to learn if you qualify for the Aid and Attendance (A&A) Veterans Pension program.
Veterans Ally is dedicated to connecting veterans to the benefits they've earned through their wartime service. Veterans and their surviving spouses can access these benefits based on the following eligibility criteria.
At least one of the following must be true:
You are at least 65 years old, or

You have a disability (permanent or total);

this disability causes you to be a patient in a long-term care facility, or

You are currently receiving Social Security Disability Insurance or Supplemental Security Income
Both of the below must be true:


You didn't receive a dishonorable discharge, and

Your annual household income and net worth (not including your primary residence) do not exceed congressional limits. Current limits are $150,538 per year.
In order to determine your household net worth, add up the entire value of any personal property (excluding your home, car, and most household furnishings) and subtract any debt that you owe.
At least one of the below must be true:
Your active duty started before September 8, 1980, and you served a minimum of 90 days on active duty with a minimum of one day during wartime.

Your active duty started after September 7, 1980, and you served at least 24 months or the full period of your active duty and at least one day during wartime.

Your active duty after October 16, 1981, and at that time had not previously served in active duty for at least two years (24 months).
Eligible Wartime Periods
Current US law recognizes the below periods of wartime when determining eligibility for the VA pension benefits:
Mexican Border period (May 9, 1916 – April 5, 1917, for Veterans who served in Mexico, on its borders, or in adjacent waters)
World War I (April 6, 1917 – November 11, 1918)
World War II (December 7, 1941 – December 31, 1946)
Korean Conflict (June 27, 1950 – January 31, 1955)
Vietnam War Era (November 1, 1955 – May 7, 1975, for Veterans who served in the Republic of Vietnam during that period. August 5, 1964 – May 7, 1975, for Veterans who served outside the Republic of Vietnam.)
Gulf War (August 2, 1990, through a future date to be set by law or presidential proclamation)
Billy bravely served our country during the Vietnam War.
Watch Billy's story below to learn more about his journey to accessing the benefits he earned during his service.
Billy, a 74-year-old Vietnam veteran, was able to cover medical costs with his VA pension.
What documents do I need to apply for Aid & Attendance Benefits?

Our firm will work with you to collect all documents and information required by the VA.

Some documents include:

Your DD-214 Military Discharge papers
A copy of your current Social Security Award letter
Proof of all income and assets
Proof of any medical expenses not reimbursed by insurance, Medicare, or Medicaid
Examination of Homebound Status or Permanent Need for Aid & Attendance

How long will it take to be approved for benefits?

The workload at your region's pension center will determine how quickly your application is processed. Our firm will send a carefully completed application with no missing forms or documents to speed up the process. This is called the VA's Fully Developed Claim [FDC] process. The application approval process is different for everyone but in most cases, you can expect it to take between 4-6 months from the submitted date to approval.

What happens if I am turned down for Aid & Attendance Benefits?

If you're turned down for Aid & Attendance benefits for an unjustifiable reason, you can file an appeal with the VA. Our firm does not handle VA appeals; however, you will not owe us any fees for life care planning services.

I already receive VA disability compensation; am I still eligible?

Veterans cannot receive both VA Disability compensation and VA Aid and Attendance Pension. However, they can receive the higher benefit of the two programs.

Why do I need life care planning?

By planning for the transfer of your assets you can preserve their value, reduce unnecessary taxes and expenses, and ensure your loved ones receive what you intended them to receive. A life care plan can also protect your privacy and gives you control over your assets and healthcare decisions if you were to become disabled.

What makes up my "estate"?

Your estate consists of all the assets you possess such as real estate, interest in a business, personal property, cash, retirement plans and IRA, and life insurance benefits.

What documents will I receive in my estate plan?

Our estate plan includes all the documents you will need to handle your affairs both now and in the future. Regular review of your plan helps ensure it reflects your current wishes.

These documents include:

A Will
Financial Powers of Attorney
Healthcare Powers of Attorney
Advance Directive for end-of-life care
A family estate report that provides a visual snapshot of your current estate plan for you and your family to review.

What can a life care plan do for my loved ones?

A life care plan can help alleviate the burden of your family members having to make difficult decisions regarding your finances, health, and end of life care.

How do I talk to my family about my wishes?

Vet Ally Law can help you start talking to your loved ones about your plan by explaining the documents common in estate planning and providing scripts and conversation-starters to help navigate family dynamics.

I have no spouse or children; do I still need life care planning?

Rather than let a court decide, people without a spouse or descendants may designate a beneficiary to inherit their assets. It can be a relative, friend, or charitable organization anyone except the attorney who drafted your will.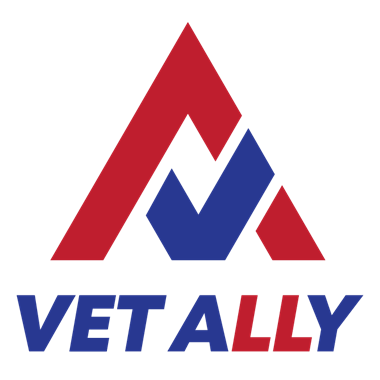 77 Sugar Creek Center Blvd.

Suite 600

Sugar Land, TX 77478
No Attorney Client Relationship Without Signed Agreement
Viewing this website does not form an attorney/client relationship between you and the attorneys of Vet Ally Law Firm, PLLC. No attorney/client relationship occurs unless and until you sign an agreement confirming the nature and scope of representation.
Not Legal Advice
This website is for informational purposes only and does not contain legal advice. Please do not act or refrain from acting based on anything you read on this site.
No Warranty
Vet Ally makes no warranties or representations of any kind concerning any information made available on or through this Website. The content of this website is provided only as general information and may not reflect the most current legal developments. Vet Ally expressly disclaims all liability with respect to actions taken or not taken based upon such information or with respect to any errors or omissions in such information.
Confidentiality
No website is entirely secure, so please be cautious about information provided through the contact form or email. Do not assume confidentiality exists in anything you send through this website or email, until an attorney/client relationship is formed through completion of a fee agreement.
Advertising
Attorney websites, such as this one, are considered attorney advertising. Terry Dunken is the attorney responsible for the content of this website.
Past Results Are Not a Guarantee of Future Results
No prior result in a case guarantees a future result that is the same. Each case we handle is individual with different facts and therefore every case is different. We cannot guarantee any specific result in your case.
Ethical Rules
This page is meant to comply with all the Texas Disciplinary Rules of Professional Conduct. The attorneys of Vet Ally are licensed in Texas. Please see individual biographies for each attorney for more information.
To view our complete privacy policy, please click here.